Would you like to get married in Denmark and put the organization of your wedding in professional hands?
If you hire us, you can sit back and look forward to your wedding date in a relaxed manner. We take care of all communication with the Danish authorities for you. But a wedding in Denmark is not possible without any bureaucracy.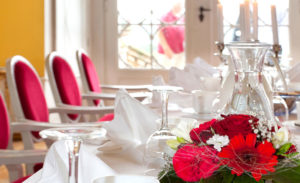 You are only 10 steps away from your wedding.
If you want to get married with us in Denmark….
Contact us by phone or email. We discuss which documents you need, when you want to get married and which of our two wedding packages is suitable for you.
send us your documents scanned and in colour for a non-binding examination. Please do not send mobile phone photos of your documents, as these are not accepted by the Family Law Agency (Familieretshuset). We provide you with password-protected access to our server for the transmission of your documents. This ensures that your sensitive documents cannot fall into the wrong hands. This procedure also complies with the applicable data protection regulations.
If your documents are sufficient, we will send you our order form with a description of our offer
If you want to entrust us with the organization of your wedding in Denmark, send us back the signed order form. You will then receive an invoice from us for the examination fee of currently 1,650.00 Danish kroner (approx. 225.00 €) as well as an invoice for the wedding package you have booked.
After your payment has been credited to our account, we will hand over your documents to the Family Law Agency (Familieretshuset). After the Danish authorities have checked and issued a marriage certificate, we will reserve the wedding date for you at the Danish registry office you have previously named.
If you have booked our basic package, you will receive written information from us about the wedding date, how to get there and where to stay. If you also wish to book the ferry connection or hotel accommodation, we can do this for you for a fee.
If you have booked our all-inclusive package, you do not need to worry about anything except to show up in Bremen or Hamburg at the agreed time so that we can take you to Denmark.
With our all-inclusive package, payment in installments is also possible. You pay the first installment immediately after placing the order, the remaining amount must be paid after the invoice has been issued no later than one week before the wedding date.
You must arrive in Denmark at least one working day before your marriage in order to make your personal pre-registration at the registry office to check your original documents. If you have booked our all-inclusive package, we will of course accompany you to pre-register at the registry office on site.
The next day the wedding takes place in the registry office and you can leave Denmark as a newly wed couple or stay a few days in Denmark on your honeymoon that is now beginning.
After the wedding you will receive a Danish marriage certificate that is valid worldwide!